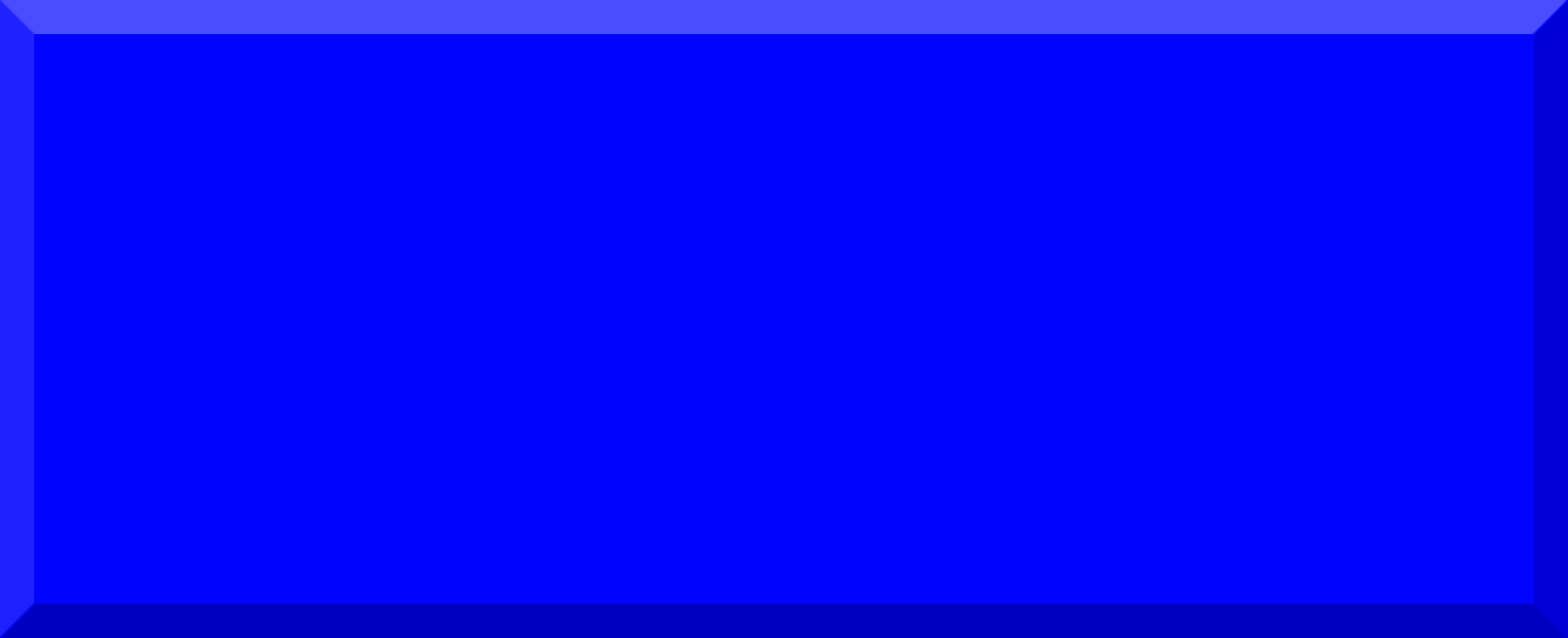 A family business established in 1950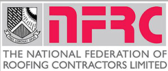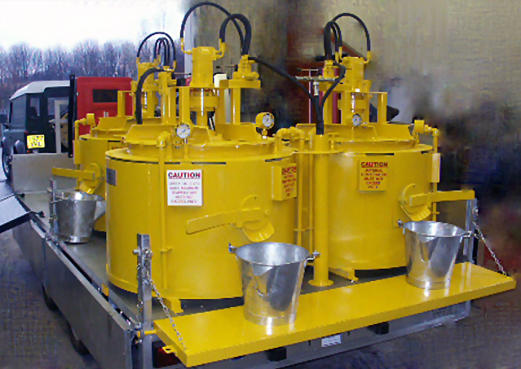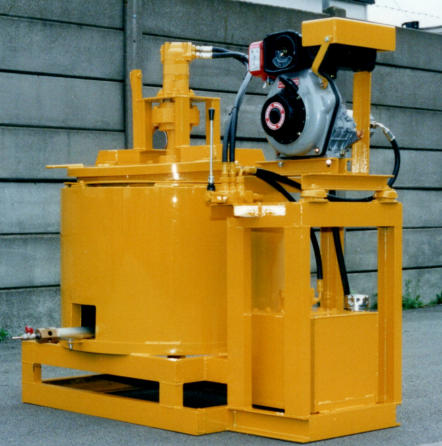 •
1. Below single Unit Hydraulic Agitation Direct Heat
LPG radial burner.
•
2. Twin & Single Unit Oil-Jacket Thermostat
Controlled with Hydraulic agitation.
•
3. Thermostatically Controlled Oil-Jacketed
Pans, with hydraulic agitation.
•
4. Twin Thermostat Controlled Preheaters,
hydraulic agitation fitted to a scissor lift on a
custom built chassis.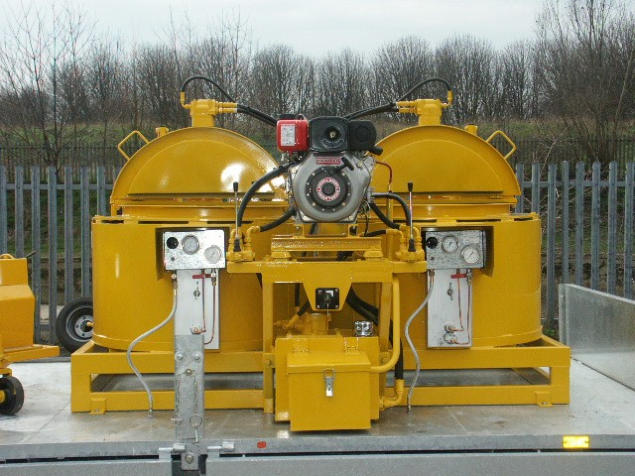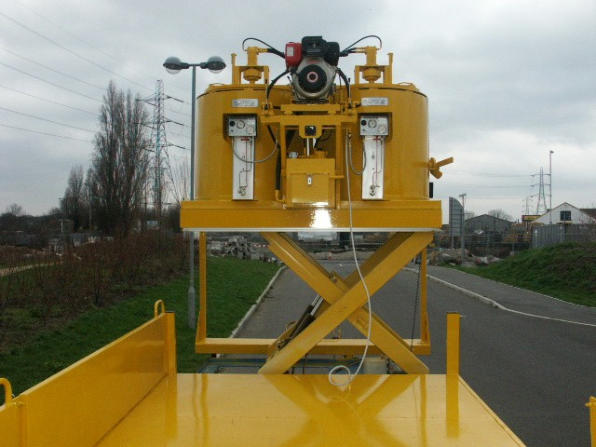 •
5. Twin Preheater Units, shown on custom built chassis with
scissor lift
•
6. The scissor lift expanding seen from rear of vehicle.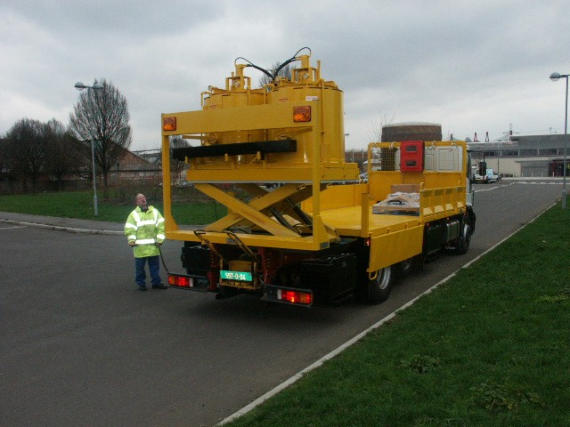 Variation and design according to customer requirements.
•
7. 40 Gallon Twin units with thermostat controlled
LPG Burner.
•
8. 15 Gallon Capacity twin preheaters with Oil-
Jacketed pans fitted with temperature gauges and
oil expansion release apertures. Manual agitation.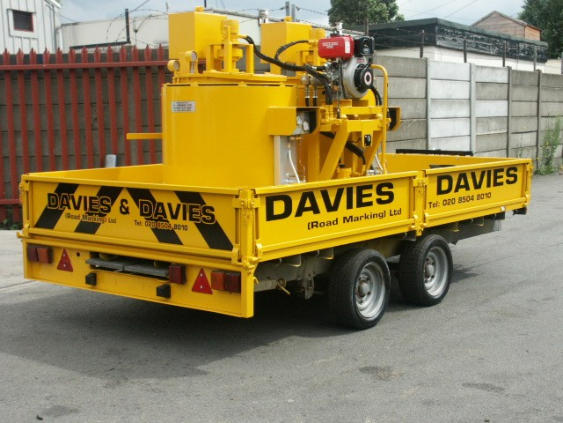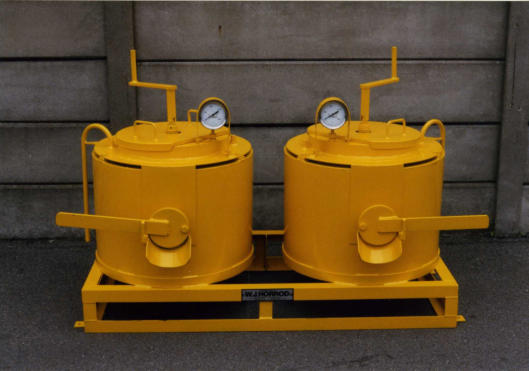 Thermoplastic colour ranges: 3 units or spare, interchangeable pans?
•
9. Triple Unit shows ASRT60 Resin Mixers
•
10. 60 Gallon Twin Preheaters oil-Jacketed with
hydraulic agitation with thermostat control mounted on
purpose built chassis.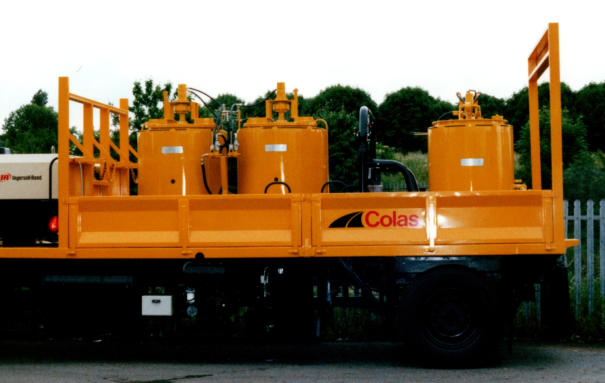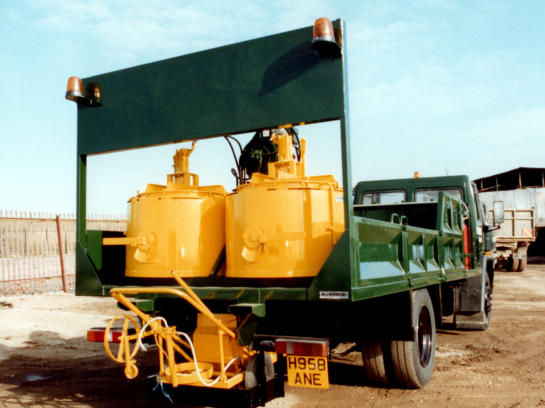 Single units

static and trailer mounted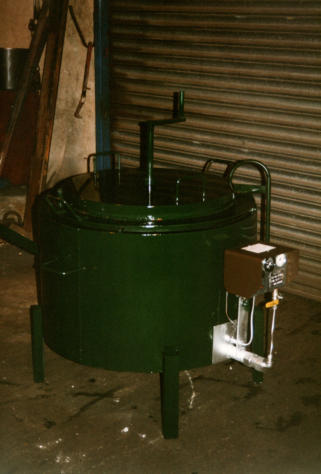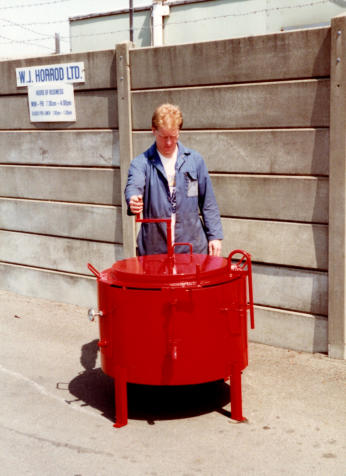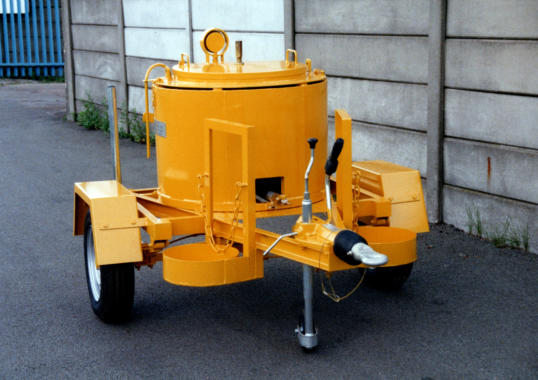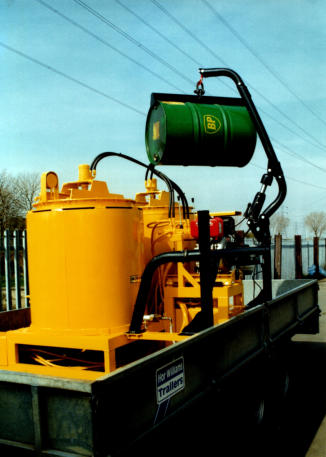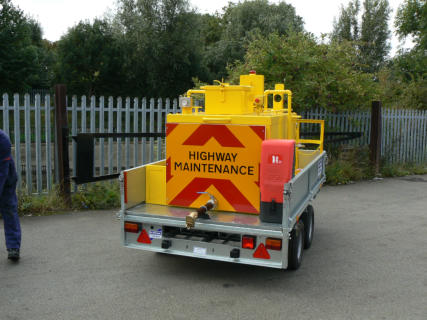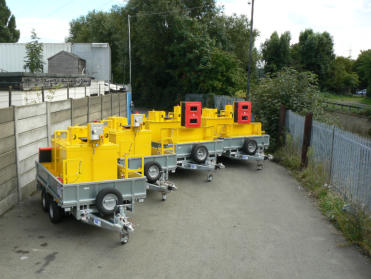 K-170 Bitumen Emulsion Units
ASRT60 Resin (antiskid resin twin 60 gal)
Whiteliners & Thermoplastic Pre-Heaters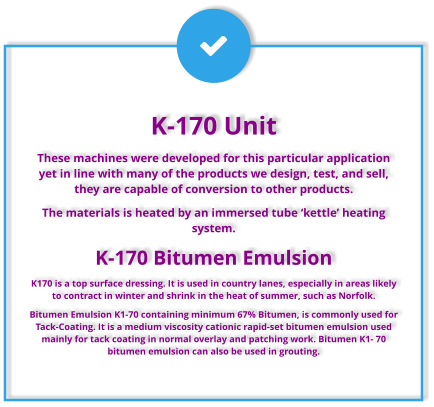 K-170 Bitumen Emulsion Units.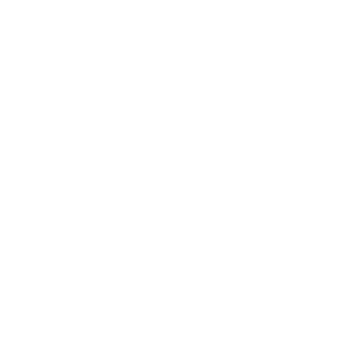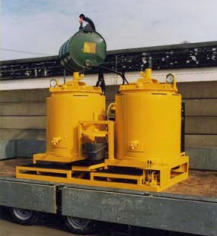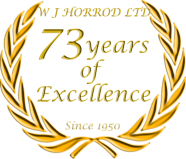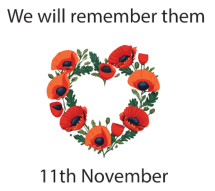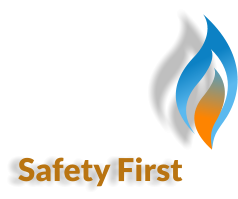 Single to multiple units

/

Oil-Jacketed pans

/

Thermostatically controlled

/

Custom built vehicle chassis

/
Static

/

Trailer Mounted

/

Hydraulic or Hand agitation.